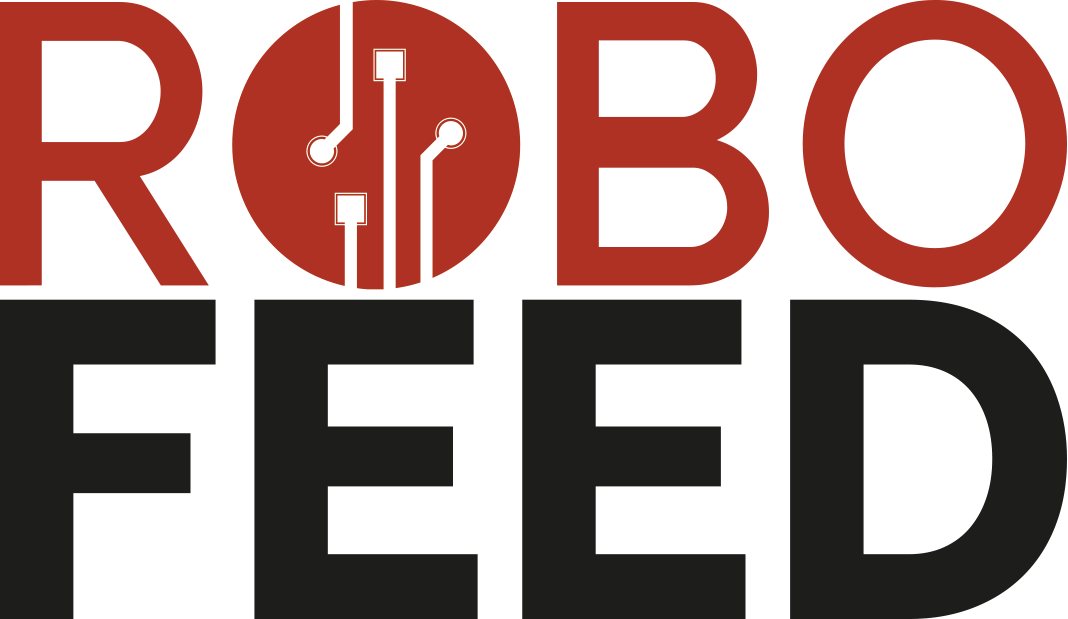 TECHNOLOGICAL ADVANTAGES FOR FULLY AUTOMATED SOLUTIONS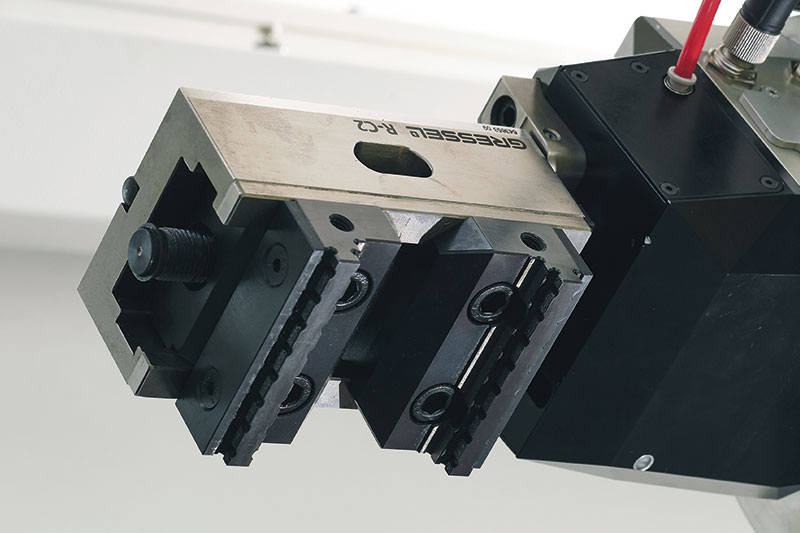 is the result of a deep synergy between companies.
The innovative gripping and clamping system developed by Gruppo SCHUNK GmbH & Co. KG combined with our RoboFeed cells ensures the machining of all blank faces in complete autonomy. This guarantees an increase in productivity, allowing operators to focus on other tasks.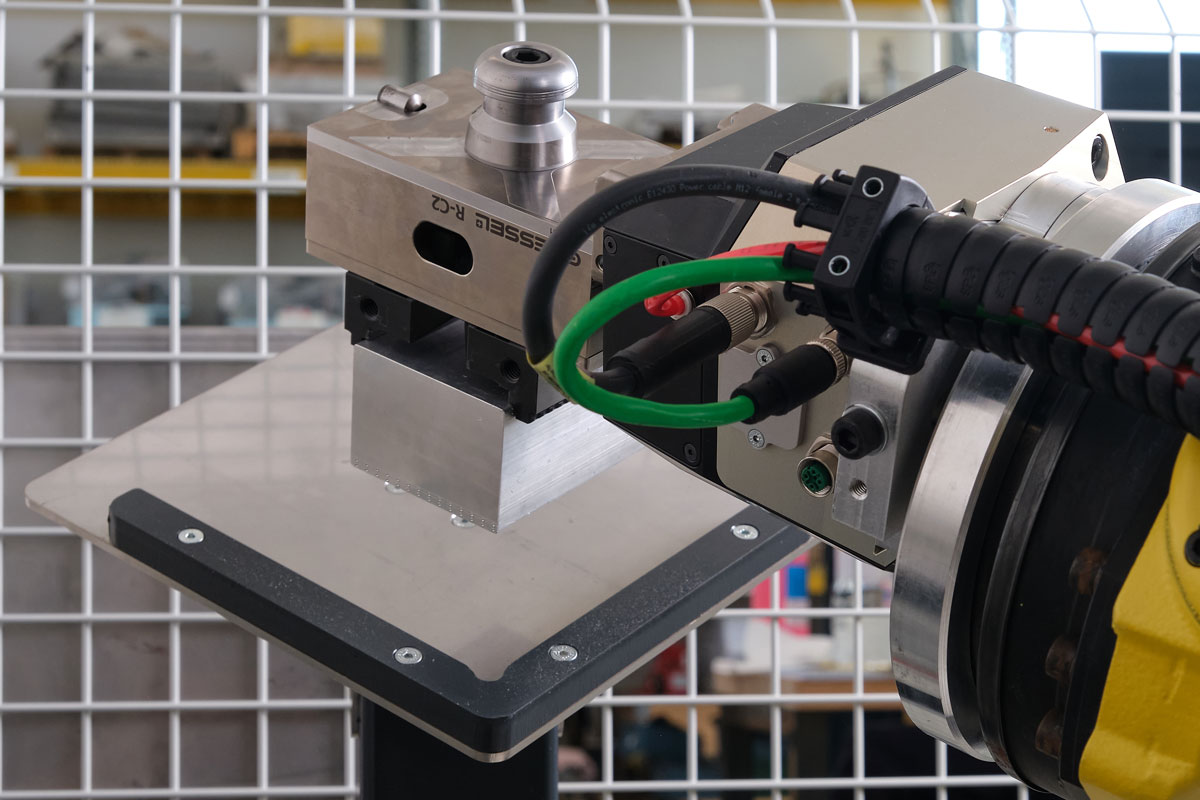 RC-2 allows the Robot to directly handle self-centring vices, facilitating workpiece gripping and loading onto the machine using a zero-point module.
The main elements that make up the RC-2 system are:
a RC-2 module
a robot module
a range of self-centring vices
VERO-S zero-point module
Titling system for machining a sixth face. 
With the Robot RC-2 module installed directly on the wrist, normal self-centring vices are used as the Robot's gripping hand.
The most significant innovation lies in the gripping system of the self-centring vice, which, when completed with the zero-point module delivers a perfectly tuned loading and machining system.
ADVANTAGES OF ROBOFEED WITH RC-2
How does RoboFeed-RC-2 work?
To best explain how the RC-2 gripper works, Assistec has combined it with the RoboFeed A31, resulting in a highly effective solution.
The Robot picks up the appropriate tool from the vice storage to grip the workpiece to be machined. 
The vice is capable of firmly clamping workpieces measuring up to 226 mm, and allows the Robot to load the blank. Using a dedicated integrated screwdriver, the jaws of the vice are adjusted to achieve the desired clamping torque, reaching a maximum of 30 kilonewtons.
The vice features a non-moving jaw opening range of 50 mm, enabling it to pick up a wide range of blanks. This ensures extensive coverage for various production needs.
The Robot releases both the workpiece and vice in the machining centre, where the VERO-S SCHUNK zero-point module is installed. 
After attaching itself to this module, the gripper can proceed with the machining. 
Once the machining is completed, the robot simply re-engages the gripper for storage of the machined piece.
Furthermore, RC-2 by Gressel offers the possibility of adding a module for machining a sixth face by means of a simple gripping exchange between two grippers. This gripping exchange is made possible by the vice drawer situated on the A31 motorised drawer unit.