Pallet recirculation warehouse
with robot for servicing cnc machines
RoboFeed S is a range of robotic cells for loading/unloading stackable parts.
The rotary pallet system can manage up to 16 stations guaranteeing considerable working autonomy.
Photoelectric barriers allow the operator to feed the production cycle in complete safety, without any interruption.
Quick installation and configuration, as well as its compact sizeallow it to integrate perfectly into the workshop.
Optional accessories available
Number of pallets

da 10 a 16

Pallet adjustment diameter

da ø 20 mm a ø 250 mm

Pallet loading height

350 mm

Single pallet capacity

da 40 Kg a 50 Kg

M10 iD/12

portata 12 Kg, sbraccio 1441 mm

M10 iD/12

portata 25 Kg, sbraccio 1831 mm
Pallet recirculation warehouse 200mm with Robot M10iD 12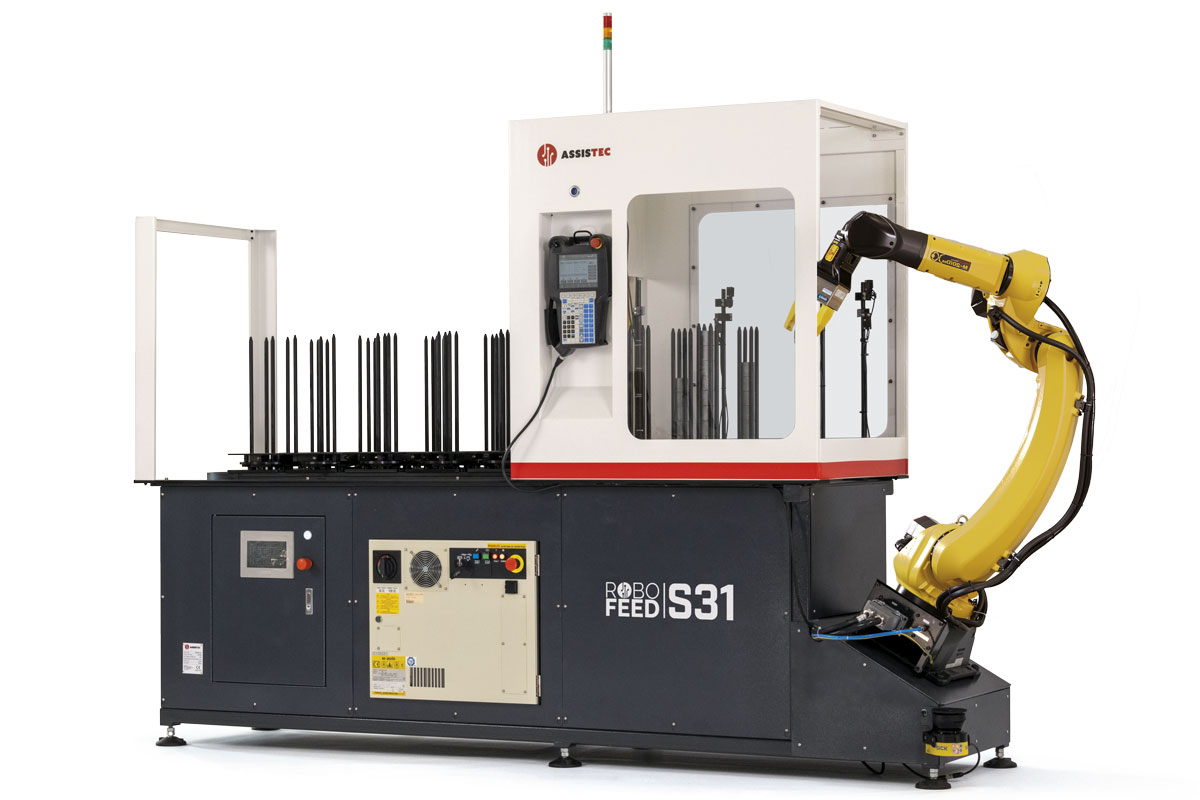 INVEST IN MACHINE TOOL AUTOMATION AND FIND OUT HOW MUCH YOU REALLY SAVE!
Assistec and ROI-Calculator by FANUC help you calculate an accurate estimate of the return on investment for automated servicing robots.