CUSTOMISED ROBOTIC ISLANDS
Design, production, installation
Assistec offers customers all its expertise and know-how acquired over more than 20 years operating as a technical service centre and system integrator to design and implement the automation of CNC machines.
Assis-tec is a specialist in machine tool servicing and in work piece and equipment manipulation.
In addition to automation for machine tool servicing the company offers various vision systems:
• 2D integrated vision for quality control applications (dimensional control or detection of deformities such as dents, abrasions, etc.) and for timing systems.
• 3D integrated vision for applications such as piece bulk pick-up, automatically and without operator intervention.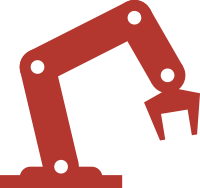 THE ADVANTAGES OF ROBOTIC ISLANDS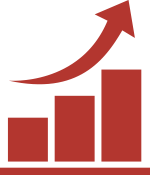 Increased sales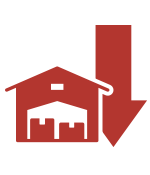 Lower stock levels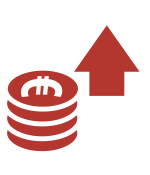 Greater gross margin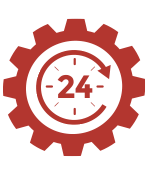 More spindle hours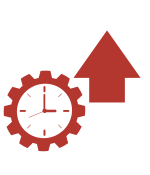 Increased production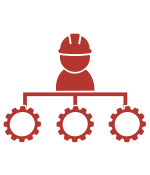 Control of multiple CNC machines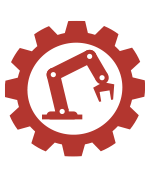 Physical relief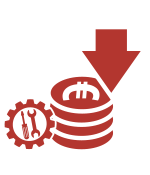 Reduced labour costs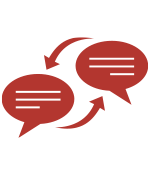 Quick reaction to market fluctuations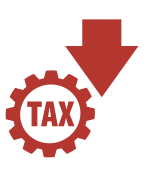 "INDUSTRY 4.0" tax subsidy
• traditional dimensional quality control systems on custom-built measuring benches
• three-dimensional control stations, which have the great advantage of being able to automatically modify the tool offset correctors of the machining process and in this way obtain an unattended cycle.
A winning factor in our customised solutions is the painstaking care taken in the design of the Robot and CNC communication system, which is made possible by our extensive knowledge of machine tools, machining cycle and carefully listening to our
customer's needs.
A fundamental and indispensable aspect is the analysis of the production process. Understanding the real capacity requirements of the plant allows Assis-tec to guarantee the right amount of autonomy without operator intervention and to avoid production downtime especially during the unattended night cycle.
When designing customised plants, Assis-tec carefully analyses the need for production flexibility in order to meet current and future needs.
The production follows an ever-evolving market, which requires constantly updated machining cycles. Our systems adapt to the new requirements without the need to redesign the entire system.
How do we develop our solutions?
• We work alongside customers to carefully analyse their production process and needs
• We prepare a feasibility study
• We design the automation
• We simulate the proposed solution
• We install the customised solutions at the customer's premises
• We provide advice and specialised post-installation assistance
INVEST IN MACHINE TOOL AUTOMATION AND FIND OUT HOW MUCH YOU REALLY SAVE!
Assistec and ROI-Calculator by FANUC help you calculate an accurate estimate of the return on investment for automated servicing robots.