SMART FACTORY: RELIABLE AND SECURE IIoT SOLUTION FOR INDUSTRY 4.0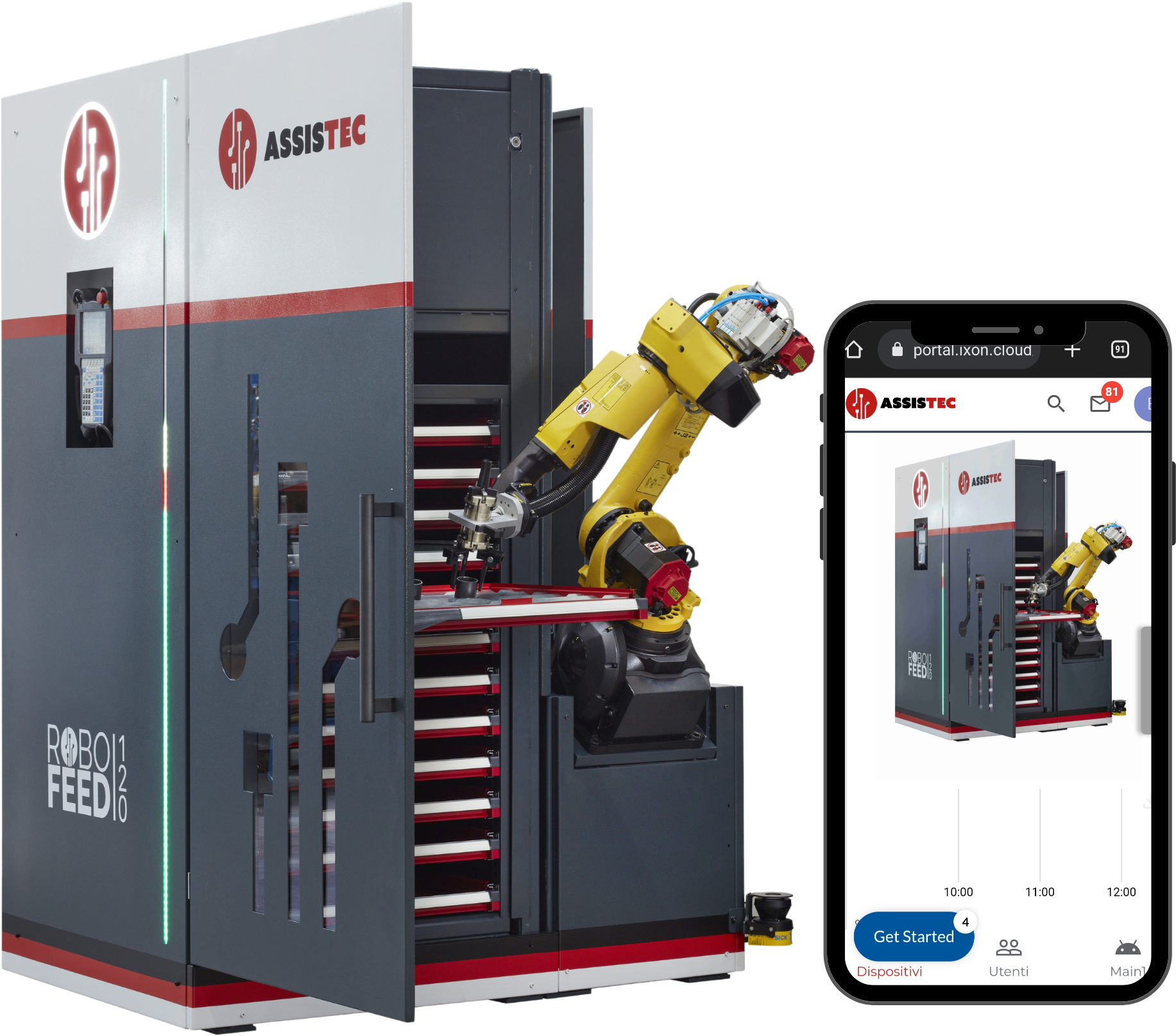 represents the necessary digital transformation for innovation.
The incorporation of IXON into our RoboFeed machines provides access to a comprehensive portal and remote monitoring of each installed robot cell.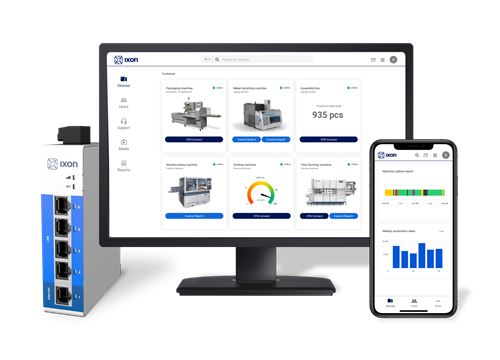 IXON is an industry 4.0 certified all-in-one service portal for connecting to industrial machines. 
The IXON Cloud platform contains all the essential services, including VPN-based remote access to data storage, which can be viewed from a tablet, smartphone or PC. 
IXON is an IIoT (Industrial Internet of Things) platform that eliminates the need for software installation and offers integrated remote access for monitoring industrial machines throughout their life cycle.
ROBOFEED'S SERVICES WITH IXON
BENEFITS OF ROBOFEED WITH IXON
DASHBOARD: VISUALISATION OF MACHINE DATA
The Dashboard for visualising machine data can be customised according to individual customer requirements. Below are some types of data displayed on the platform: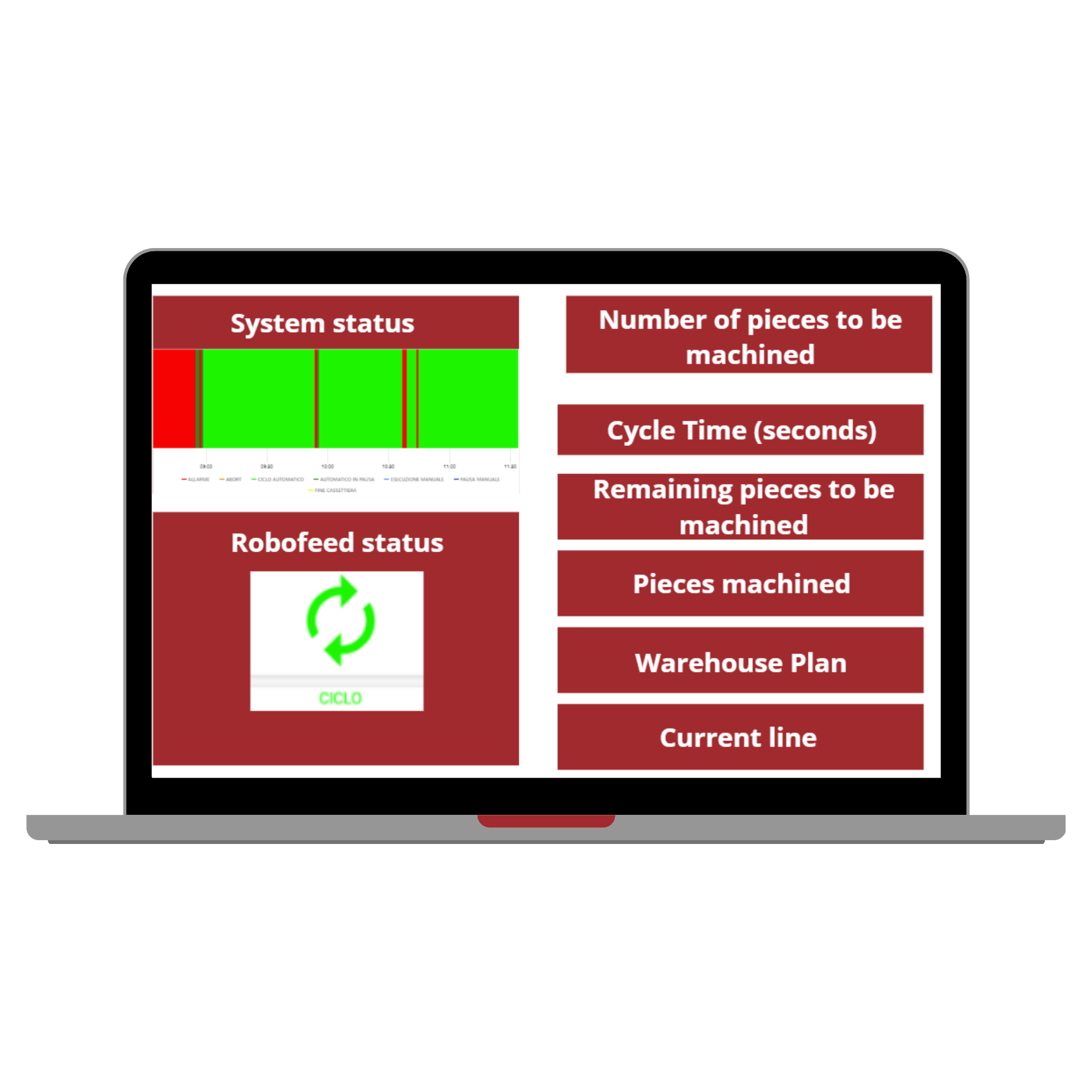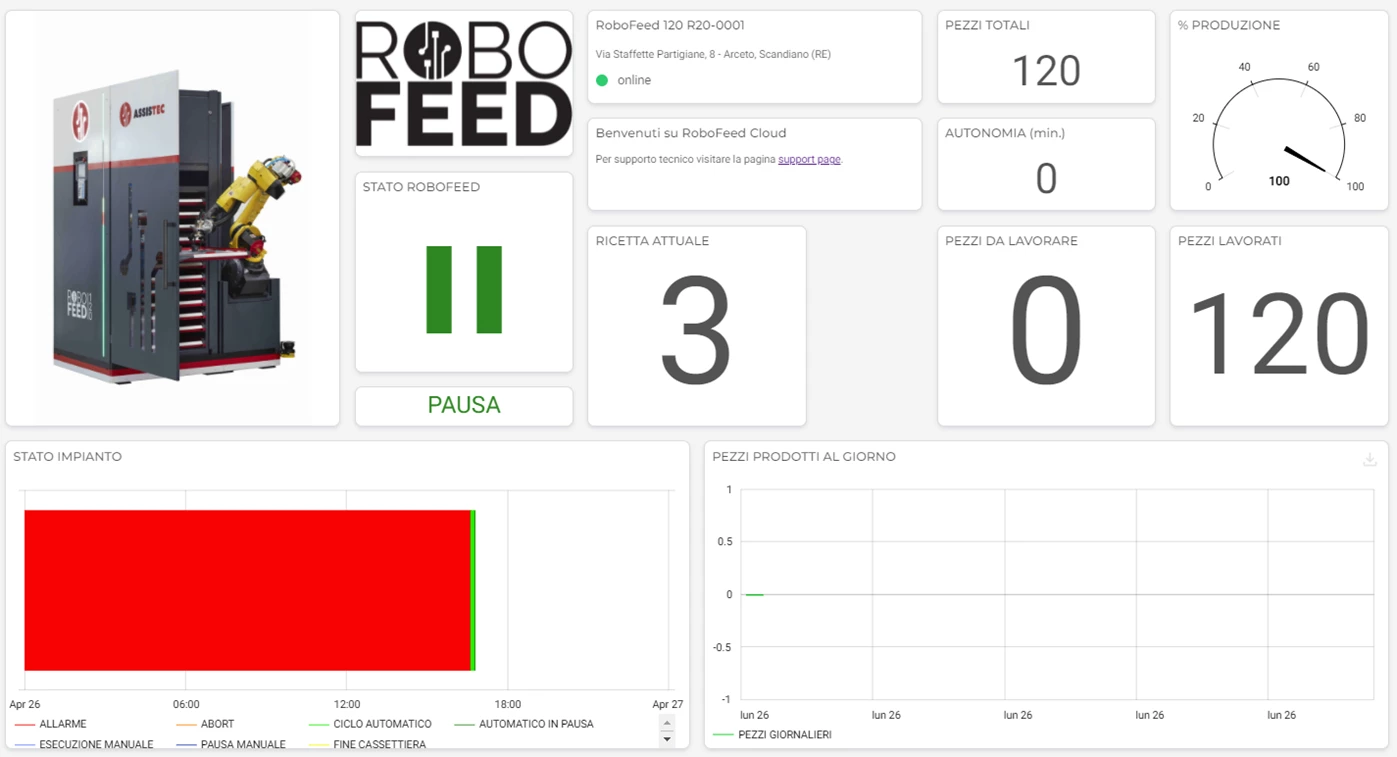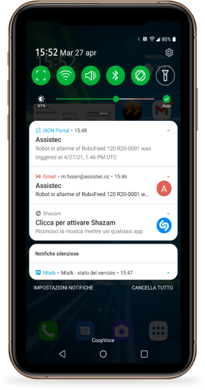 The synergy between RoboFeed and IXON has become increasingly consolidated through IT security enhancements. 
IXON has implemented a SIEM (Security, Information and Event Management) system to detect data vulnerabilities in network traffic, ensuring correct transmission of data from RoboFeed to the Cloud.
To reduce latency, the infrastructure comprises a network of more than 100 servers spread across 13 Data Centres globally. It is important to emphasise that all data is stored strictly within the European Union according to the General Data Protection Regulation (GDPR).